Harvest Festivals Net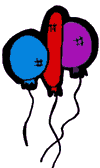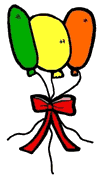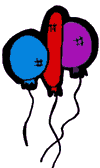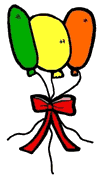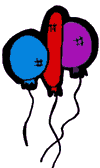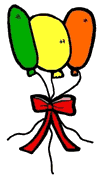 Traditions from Around the World:
How Happy Birthday is Said
Afrikaans - Veels geluk met jou verjaarsdag!

Albanian - Urime ditelindjen!

Alsatian - Gueter geburtsdaa!

Amharic - Melkam lidet!

Arabic - Eed melad said

Armenian - Taredartzet shnorhavor! or Tsenund shnorhavor!

Assyrian - Eida D'moladukh Hawee Brikha!

Australia - Happy Birthday

Austrian-Viennese - Ois guade winsch i dia zum Gbuadsdog!

Aymara (Bolivia) - Suma Urupnaya Cchuru Uromankja!

Basque - Zorionak!

Belauan-Micronesian - Ungil el cherellem!

Bengali (Bangladesh/India) - Shuvo Jonmodin!

Bislama (Vanuatu) - Hapi betde! or Yumi selebretem de blong bon blong yu!

Brazil - Feliz Aniversario, Feliz Feliz Aniversario

Breton - Deiz-ha-bloaz laouen deoc'h!

Bulgarian - Chestit Rojden Den!

Cambodian - Som owie nek mein aryouk yrinyu!

Canada - Happy Birthday

Catalan - Per molts anys! or Bon aniversari!

Chamorro - Biba Kumpianos!

China - Sheng Ri Kuai Le or Saang yaht faai lokik

Croatian - Sretan Rodendan!

Czech - Vsechno nejlepsi k Tvym narozeninam!

Danish - Tillykke med fodselsdagen!

Dutch - Hartelijk gefeliciteerd metje verjaardag

Ecuador - Feliz Dia del Santo

Egypt - Kule Sana Winta Tayib (boy)
Kule Sana Wintie Tayyiba (Girl)

English - Happy Birthday!

Esperanto - Felichan Naskightagon!

Estonian - Palju onne sunnipaevaks!

Euskera - Zorionak zure urtebetetze egunean!

Faroes (Faroe island) - Tillukku vid fodingardegnum!

Farsi - Tavalodet Mobarak!

Finnish - Hyvaa syntymapaivaa!

France - Joyeux Anniversaire!

French-canadian - Bonne Fete!

Frisian - Lokkiche jierdei!

Gaelic - Co latha breith sona dhut!

Galician (Spain) - Ledicia no teu cumpreanos!

Germany - Alles Gute zum Geburstag or
Herzlichen Glückwunsch zum Geburtstag

Georgian - Gilotcav dabadebis dges!

Ghana - Happy Birthday
Medzi dzigbe njkeke nyuie no wo (ewe tribal language)

Great Britain - Happy Birthday

Greek - Eftixismena Genethlia! or Chronia Pola!

Greenlandic - Inuununnu pilluarit!

Gronings (Netherlands) - Fielsteerd mit joen verjoardag!

Gujarati (India) - Janma Divas Mubarak!

Hawaiian - Hau oli la hanau!

Hebrew - Yom Huledet Same'ach!

Hiligaymon (Philippines) - Masadya gid nga adlaw sa imo pagkatawo!

Hindi - Janam Din Ki Badhai

Hungarian - Boldog szuletes napot

Icelandic - Til hamingju med afmaelisdaginn!

India - Sal Girah Mubarak

Indonesian - Selamat Ulang Tahun!

Irish - gaelic - La-briethe mhaith agat! or Briethla Shona Dhuit!

Israel - Yom Holedet Sameach

Italian - Buon compleanno! or Bun Cumpleani!

Japanese - Otanjyobi omedeto Gozaimasu!

Javaans-Indonesia - Slamet Ulang Tuanmoe!

Korean - Saeng il chuk ha ham ni da!

Latin - Fortuna dies natalis!

Latvian - Daudz laimes dzimsanas diena!

Lithuanian - Sveikinu su gimtadieniu! or Geriausi linkejimai gimtadienio proga!

Macedonian - Sreken roden den!

Malaysian - Selamat Hari Jadi!

Maltese - Nifrahlek ghal gheluq sninek!

Maori - Kia Huritau ki A Koe

Mexico - Feliz Cumpleanos

Mongolian - Torson odriin mend hurgee!

Native American - Haptee Hocuenera Hinigiren

The Netherlands - Van Harte Gefeliciteerd or
Hjertelig til lykke medfodselsdagen

Nigeria - Eku ojobi

Norway - Gratulere Med Daged

Persian - Tavalodet Mobarak!

Peru - Feliz Cumpleanos

Polish - Wszystkiego Najlepszego! or Wszystkiego najlepszego z okazji urodzin!

Portuguese (Brazil) - Parabens pelo seu aniversario!

Portuguese - Felix Aniversrio! or Parabens!

Quebec - Bonne Fete
Romanian - La Multi Ani!

Russia - s'dnom roshedenea or Sdnyom rozhdenya

Samoan - Manuia lou aso fanau!

Serbian - Srecan Rodjendan!

Spanish - Feliz cumpleanos

Sri Lankan - Suba Upan dinayak vewa!

Sudan - Aid Milad Jamil

Swedish - Grattis pa fodelsedagen!

Taiwanese - San leaz quiet lo!

Thai - Suk San Wan Keut

Turkish - Dogum gunun kutlu olsun!

Ukranian - Mnohiya lita! or Z D dnem naradjennia!

Venezuela - Hoy Es Tu Dia

Vietnamese - Chuc Mung Sinh Nhat!

Welsh - Penblwydd hapus

Yiddish - A Freilekhn Gebortstog!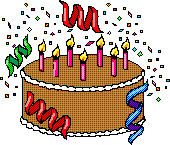 * * * * * AustralianMedia.com Family Network: * * * * *
Mens.Net | Womens.Net | Mothers.Net | Fathers.Net | Grandparents.Net | Teenagers.Net
Santas.Net | EasterBunnys.Net | JackOLanterns.Net | FatherTimes.Net | StValentines.Net
HarvestFestivals.Net | BirthdayCelebrations.Net


© 2000 - present. Australian Media Pty Ltd. All Rights Reserved.
Please read our Legal Statement and Privacy Policy.